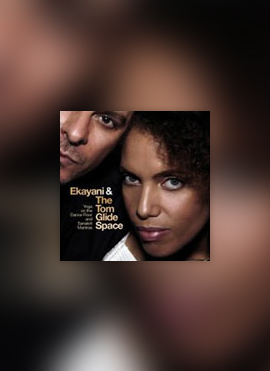 Biography
Yoga on the Dance Floor with Ekayani and the Tom Glide Space have been setting dance floors on fire by offering an integrative experience combining guided meditation that leads seamlessly into a concert and full blown dance party.
The acts tri-lingual vocalist Ekayani takes us on a musical journey that "transports the yoga studio to the club world through the funky goddess of house music " (LA Yoga Magazine 12/09).
Singing in Bengali and Sanskrit awash in Glide's Reggae Dub and chilled Brazilian rhythms this presentation is the perfect vehicle for yogi's and newbies alike to let loose.
Made up of the Brooklyn based singer Ekayani and French dj and house music producer who goes by the name Tom Glide,the duo have created a top selling album in this niche market. Yoga on the Dance Floor and Sanskrit Mantras combines world class electronica with chants in Bengali and Sanskrit. The album itself was rated Four Stars in the Club section of Time Out New York (11/15/08) and has received a recent spate of accolades from LA Yoga Magazine (12/1/09) and Conscious Dancer Magazine (1/10/10).
See more
Released at the Amsterdam Dance Event their tracks are spun by the worlds top dj's and used in yoga studios and nightclubs across the country from New York to San Francisco.
The act is a unique combination of world-class electronic dance music and live vocals inspired by the spiritual tradition of India also know as devotional electronica
Set to minimal and tech house beats with flavors of Dub and Brazil it has been called the "music of the future".
The "cutting edge and revelatory" album Yoga on the Dance Floor and Sanskrit Mantras, features melodies sung in Sanskrit and Bengali. The source material includes the Sri Isopanishad, Bhagavata Purana, songs of Indian saints, the Bhagavad Gita As It Is, (the epic Sanskrit poem addressing the diverse paths of yoga) as well as originals in English.
The international duo is comprised of France's Gold, Platinum, and Diamond house music producer, composer and DJ, Tom Glide and New York City singer and writer, Ekayani. The musical pair met when Ekayani was working as a fashion model in Paris in the mid- nineties. After an initial collaboration on BMG Records (France), they each went on to have distinguished careers spanning fifteen years respectively.
They reunited artistically in 2007 releasing the EP "The Tom Glide Space Like Fire Remixes" which contained the smash single "Third Eye" winning Best Urban Track 2007 on the New Century People's Choice Awards. The success of "Third Eye" was the inspiration for their subsequent four star album.
Released at the 13th Annual Amsterdam Dance Event in October 2008, went on to be voted # 1 in all categories in the People's Choice vote cast. Money to Burn was voted Record of the Year and Best Urban Track, Yoga on the Dance Floor and Sanskrit Mantras - Album of the Year, Here's the Light - Best Song with Space winning Best Spoken Word.
An additional honor went to Tom Glide recognizing him as "Producer of the Year". The ten track album also features a first rate music video "Here's the Light" by producer and director Roberto Serrini (NY Street Films).
Their follow up album Money to Burn The Remixes Album (March 2009) offers chilled interpretations of this topical song about the world financial crisis by select international djs Boddhi Sattva, Domy Dee, Jedsa & Lust with Tom Glide reappearing with a West Coast Mix that charted # 5 on Dancefuel.dj Money to Burn appeared as a single on the April 2009 deluxe double compilation put out by Club Star Records (DE) Fashion House No. 2 Dubai Edition receiving top billing among more than two dozen titles by well established acts Morecheeba, Michelle Weeks and Osundade.
Yoga on the Dance Floor with Ekayani and the Tom Glide Space have appeared at internationally renown New York City venues including the dj paradise Cielo, APT, Sapphire Lounge, Label Lounge, The Knitting Factory, Jiva Mukti Yoga and East West Living, the festivals International Dance Day and Dance Parade, Howl! Festival 2010 and 2011, Make Music NY 2011, and The Festival of New Ideas 2011 with Trystette and Bobbi Rae.
They have been featured on airwaves and podcasts worldwide; KFOR (Serbia), Radio Beach FM Mar del Plata (Argentina), The English Breakfast (NL), XtraTrancecast (NL), Back to Fundamentals, Musique Radio (France), The Liquid Sound Lounge (WBAI), WPS1 Art Radio (MoMa), East Village Radio and Legends Radio (NYC). Their album has also been used as part of freshman curriculum for a Introduction to Hinduism class at Hofstra University.
Live Dates
Coming Soon...
Press
Links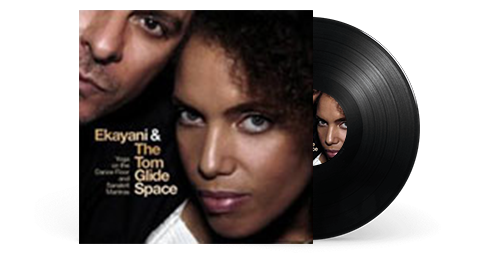 Yoga On the Dancefloor and Sanskrit Mantras
Tracklist
01- Space (Based On Ten Minute...) (3:04)
02- Money to Burn (6:56)
03- Parama Karuna (6:55)
04- Jaya (Radha Madhava) (7:55)
05- Third Eye (The Sapphire Mix) (6:24)
06- Here's the Light (5:21)
07- Pophelia (7:00)
08- Dehino Smin (5:49)
09- Eye Chant (7:45)
10- Gaura Pahu (6:40)
Here's the light
Tracklist
01- Here's the Light (Tom Glide...) (6:43)
02- Here's the Light (Beat Pharm...) (6:09)
03- Here's the Light (Original M...) (5:23)
04- Here's the Light (Herald Re...) (6:37)
05- Here's the Light (Instrument...)(6:42)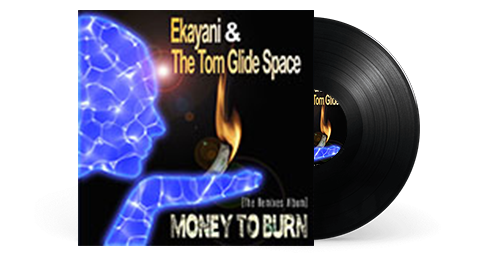 Money to Burn
Tracklist
01- Money To Burn ( Original Main ) (6:56)
02- Money To Burn ( Original Main Instrumental ) (6:54)
03- Money To Burn ( Tom Glide's West Coast Remix ) (6:29)
04- Money To Burn (Boddhi Satva's Ancestral Soul Remix) (5:23)
05- Money To Burn ( Boddhi Satva's Ancestral Soul Instrumental Mix) (5:23)
06- Money To Burn ( Domydee 's Drunk Essence Remix ) (6:46)
07- Money To Burn ( Domydee 's Drunk Essence Instrumental Mix ) (6:45)
08- Money To Burn ( Jedsa and Lust 's Shakra Remix) (7:39)
09- Money To Burn ( Jedsa and Lust 's Shakra Remix) (7:56)
10- Money To Burn ( Accapella ) (6:24)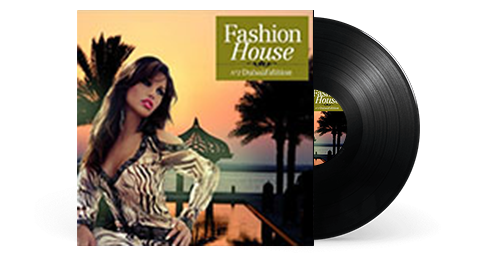 Fashion House #2 Dubaï edition (compilation)
Tracklist
Order