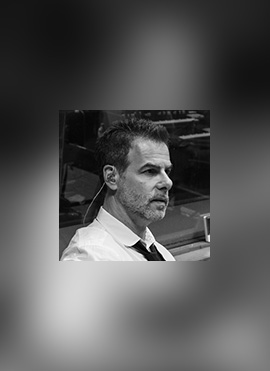 Biography
Kamil Rustam is a very talented guitarist, producer and arranger. He was born in Amsterdam, Holland and moved at an early age to Paris, France where he obtained a classical music education. He went on to work with some of the biggest names in French music (France Gall, Michel Berger, Jean-Jaques Goldman), as well as many talented international artists (Youssou n'Dour, Peter Gabriel, Angelique Kidjo, Orchestral Manoeuvres in the Dark, etc...).
He formed a band with drummer extraordinaire Manu Katche (Preface) in the 1980's, and won multiple music awards in France. This culminated in receiving the french equivalent of the Grammys "Les victoires de la musique" in 1985 for best producer. The award was for an album he co-produced with Manu Katche and Gabriel Yared (who later won an oscar). Kamil subsequently moved to the U.S. where he has lived for the last 20 years, and where he continues his career in the American recording industry.
Today, Kamil Rustam is working on his first ever solo album. It is a passion project born from a career spanning more than 30 years in the music business. Numerous of Kamil's talented friends will be joining him: Vinnie Colaiuta, Manu Katché, The late Michael Brecker (Whom recorded with Kamil a few years back ) Kamil Is planning to work around Michael's performance) Richard Bona, Alex Acuna, Peter Erskine, Tim Lefebvre, Randy Kerber, Philippe Saisse, Arnaud Dunoyer, Eddie Brown, etc....
Live Dates

Coming Soon...