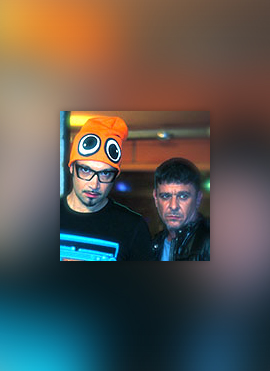 Biography
CAN U FEEL IT RECORDS/ ATOLLO RECORDS BRAND NU PRODUCTION AVAILABLE IN THE PIPELINE !!!
Stereoscope Collective (Can U Feel it Records / Atollo Records) is DJ / remixers, / arrangers / composers collective formed and created by Ivan Russo and Tom Glide, who worked with various artists all around the World separately but always putting together highlights on a perfect alchemy and a strong sense of ecclecticity in music.
In 2005 they co-produced and composed ILONA MITRECEY's single UN MONDE PARFAIT getting many European and World Music Award (France, Germany, Belgium, Portugal, Japan etc etc). with more than 3 million records (Gold, Platinum and Diamond). After this extraordinary success their roads separates for a while .
Ivan producing projects like Shaby (FR), Freyia (UK), AUDIO2 (IT) creating own discographic labels ATOLLO and ATOLLO ELECTRONIC RECORDS UK ( Brand Nu sensation YAGO , I.R.D.J , NO FLY ZONE ).
See more
On Tom's side successfully tempting the American adventure in realized with Patrick Smadja for Can U Feel It Records an amazing Retro Funk album with many legends and music of Earth Wind & Fire Michael Jackson, Diana Ross, George Duke - the album "TOM GLIDE AND THE LUV ALL STARS " . Licensed by the famous London EXPANSION RECORDS label will be entertain live next March in this NU SOUL UK tour together with COOL MILLION , SOULTALK and WESTCOAST SOULSTARS.
Last July the Italo French duo decided to meet again in Naples to create this new challenge inspired tby this Nu Electro wave who sweeping the world and " for their kiddies " as they said in their interviews . They decide to join their two labels Can U Feel It Records and Atollo Records.
The concept of inviting on each different vocalists and extend the influence of the project to the world with live performances in the spotlight ...Many labels in the USA, Italy, France, Israel or England are already on fire for what will be maybe the revelation of the year to come.
Live Dates

Coming Soon...